Reference architecture to deploy microservices to AWS
Goals
Simple
Reliable
Cost effective
Seamless updation of existing services.
Easy to add new services.
Demo
Architecture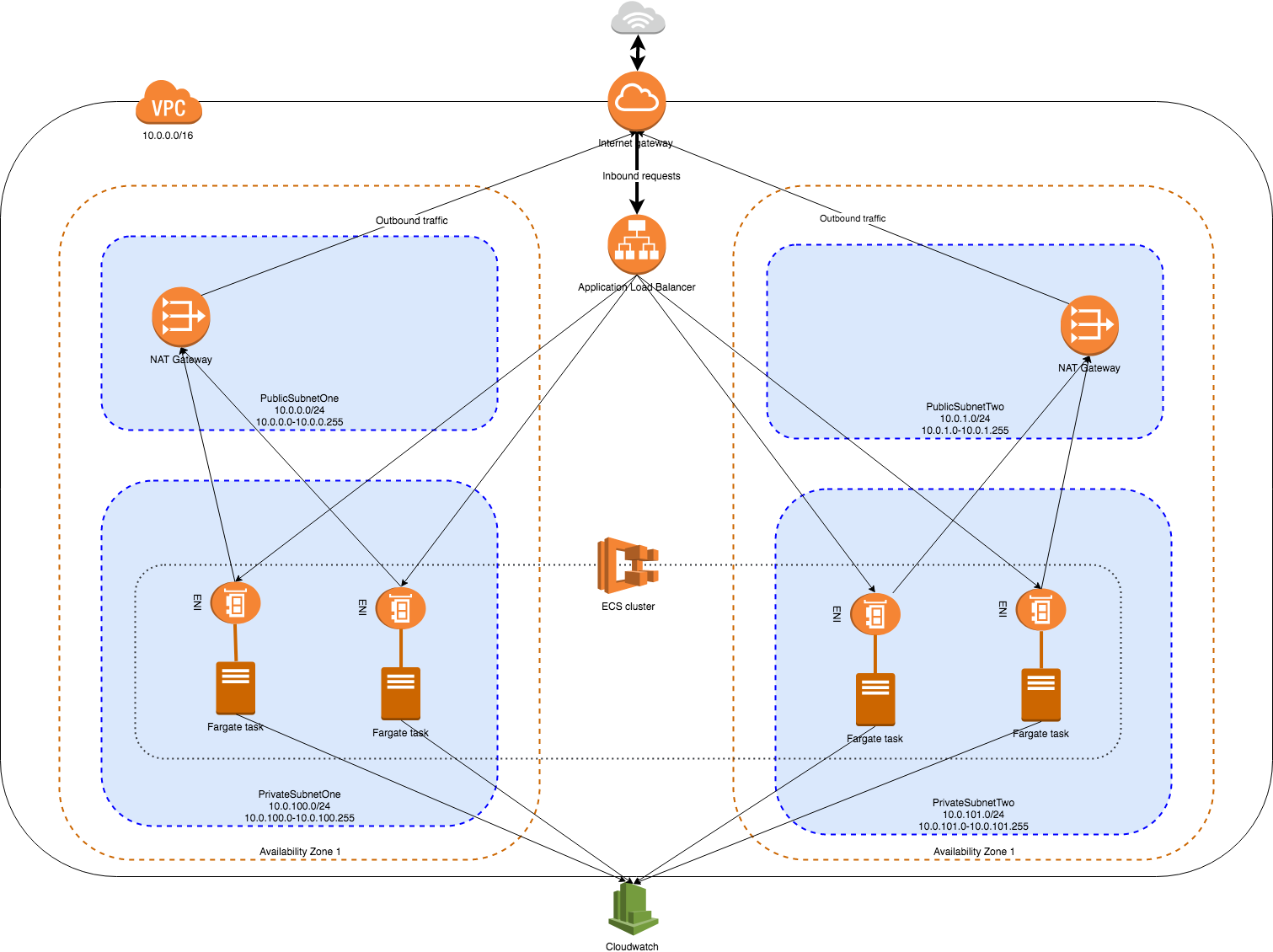 This is a reference architecture for deploying microservices to aws.
Services are deployed to aws in docker containers.
Services can be build using any language / technology as long as it can be dockerized.
Comes with a reference network design for security and high availability
Infrastructure as code - Cloud formation to create

VPC
Network links (internet gateway, nat wateway).
Private multi AZ subnets for deploying fargate tasks.
Public subnets for exposing service to internet.
Logs in to cloud watch.
Application load balancer and target groups to route traffic to appropriate services based on url.

For example /api/v1/customerservice/* -> customer service fargate task
For example /api/v1/orderservice/* -> order service fargate task

Easy to add new serices to the service landscape.
Deployments/ update to services without an outage.
Code
Follow github link here
Detailed descriptions